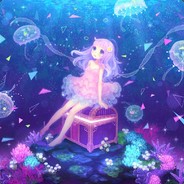 It is with great sadness today that the AsiaFortress Administrators are announcing that player 26 of team GlobalClan XIAO has been caught red-handed on a smurf account used to play in AsiaFortress matches.
This is the 6th AsiaFortress player that has been caught in the act of smurfing in recent history. As such, the AsiaFortress Administrators have decided to take more drastic measures to curb the smurfing problem in future seasons of the league.
26 is well known for playing the Pocket Soldier role on GlobalClan XIAO, the greatest AsiaFortress team of all time. While a well-respected and competent player, his actions cannot go unpunished,  lest he continue to taint the future generations of AsiaFortress with his influence.
Thus, he shall be exiled to a new, separate division in AsiaFortress know as the Smurf Division. In light of his achievements as a well-decorated Team Fortress 2 player, 26 shall be granted the eternal punishment as the King of the Smurfs, governing this newly crowned AsiaFortress division.
From AsiaFortress Cup 20, players caught using smurf accounts will be banished forever to The Land of the Smurfs, where only the horrors of competitive 6s await. Pyros to mid, no weapon restrictions, and of course, the map pool. The Land of the Smurfs hates fun, and only the least fun of the tried and tested Team Fortress 2 maps are played there. cp_propaganda, cp_badlands, cp_granary, you name it. Whether you're perpetually playing on 30 frames, stuck on last for 30 minutes, or getting hit by 30 projectiles all at the same time, The Land of the Smurfs surely has something, to ruin your fun.
The AsiaFortress Administrators would like to remind everyone to participate in fair competition, to ensure that the game remains fun for everyone. We hope that these new measures put in place will deter the use of smurf accounts across the league.