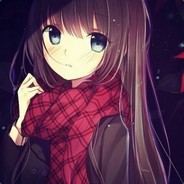 My other best friend I mentioned before: k1tty. She's like a packet of living jellybeans but that's why we love her. Gossip Queen and resident romantic nutter, she's the only person I feel like I can talk to. Now you're probably wondering why I would confess my secrets to a gossip queen. Well, she can keep some secrets, especially when it comes to me.
"Smiley!" Speak of the devil. Turning around, I see the beaming brunette bounce right up to me and link my arm with hers.
"Hey k1tty."
"So…?"
"What?" I ask as she leads us to my locker.
"You said anything to him?"
"No. And I told you I'm not going to because I don't want anything to get ruined. Or anyone to get hurt."
"But you can't go on being his best friend and not telling him. Its cruel."
"Maybe so, but I just cant okay."
"Fine." She looked away and lent against the lockers. "So, want to hear some news?"
"Not really but I know you're going to tell me anyway."
"Right," k1tty said, acting as if she was going to give some great speech. "Newbie."
"And?"
"Tall. Handsome. Spitting image of K1lled." I stop putting my books in my locker and look at her, her face serious (which I will have you know is rare for k1tty).
"And?" I ask hesitantly.
"Its Itache."
I drop my history book.
Crap.
This problem just got a million times worse.