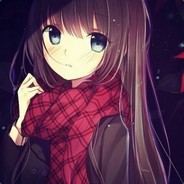 When I, Smiley, first met him on that dull night, everything changed for me. You could say he became my first crush. But it wasn't to be, he fell for my sister.
Now I've become accustomed to seeing him with her, holding hands and making out. And to make things worse, we've become what are called 'best friends'. Now any hope I ever had of there being a 'him and me' has vanished. But if being best friends with him is the only way I can ever get close to him, then I can live like that and die a fairly happy woman. But I can't get rid of the feeling of longing inside me: I long for him. When I see him with my sister, I always wish it was me in her place, me holding his hand, me running my fingers through his hair, me making him smile. But it never was. It was always her. It was always him and ev.
They became the 'cute couple that lived next door to each other'. AFC resident lovebirds. And she never shut up about him. It was always 'K1lled this' and K1lled that'. Then I'd hear it off others. 'ev and K1lled did this' or 'aren't ev and K1lled so cute together'. And yeah, I was jealous. But he never knew all this. He never knew that I felt a slight hatred towards my sister because she was the one he chose, not me. He never knew that his best friend was in love with him.
Since K1lled started dating my sister, we grew close. I saw him everyday. You could say we 'bonded'. That's when we became best friends. We hung out together when he wasn't with my sister. We became known as a dynamic soldier duo. When he wasn't seen with ev, he was hanging out with me at the park or doing mge with me
I guess I knew I was first in love with him when he gave me that mousepad for my 14th birthday. That was two years ago next week. I've had a crush on him since we had met 4 months earlier for that try out. But him getting that chain did it for me. I fell in love with him right there and then.
xxxxxxxxxxxxxxxxxxxxxxxxxxxxxxxxxxxxxxxxx
That fateful day, we had been hanging out at the mall. It was a week before my birthday and we had gone shopping because there was nothing else to do. Ev had been placed under house arrest until she finished her English assignment so he came with me. We had just left the bookstore as we walked past the gaming store. That's when I saw it. In my opinion it was the most beautiful thing I had ever seen. A beautifully crafted artisan mousepad. My breath was taken away.
"Wow," was all I could say.
"What?" K1lled asked as he looked over my shoulder. I pointed to the pad and he let out a whistle. "That's beautiful."
"But it is beautiful." I then looked at the price and it was my turn to whistle. "150 dollars! That's a whole months wages!" I sighed and turned away. "Well, some things aren't meant to be."
"Cheer up," he said as he wrapped his arm around my shoulder. I turned away so he couldn't see me blush. "Come on, I need you to help me buy a present for ev birthday." My blush faded as quickly as it had came. Jealousy stirred within me.
He dragged me around different shops, always asking my opinion on presents. As much as I love to spend this time with him, to hold his hand as he dragged me off around the stores, I couldn't help but feel a pit growing in the bottom of my stomach. He was doing this for her. How I wished I were the one he was buying that present for.
He went back to the mall the next day and bought me that mousepad, he told me. He said that I had looked at it with a sense of longing and he just had to buy it for me, regardless of the cost. I've only used it during AFC matches. I didn't want to ruin it. It was too special for that. It was because it was from him.
By now you probably think I'm some stalker dude who can't get enough of this one guy and does everything in her power to get close to him but it never works? Well, you'd be right and wrong at the same time. I'm not a crazy stalker dude, no matter what k1tty says, but I can't get enough of him and no matter what I do, I'm always seen as the best friend.