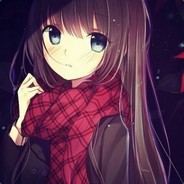 That leads us to the present day. He's still with ev and it's their 2-year anniversary in 6 days. And I dread that day.
Actually, I'm surprised they've lasted that long. With ev's track record with pockets, I wouldn't have placed my bet on 2 months let alone years. Its not that she's a tart or anything, its just that she's had difficulties staying with one person for longer than 3 weeks without whining that they overextend. But here we are, in 6 days it will be their 2-year anniversary and on the day after that, my birthday, but it also marks 2 years since the day I fell in love with him. And in those 2 years, I haven't plucked up the courage to tell him how I feel.
At the moment I'm sitting on the couch watching stvs, K1lled's choice of course. Yet, my attention isn't on the television. My eyes keep wandering over to him, his attention solely on the twitch stream showing the AFC 11 Div 2 Grand Finals. He always got like this when he watched this. His dazzling blue eyes are glued to the set, a single tear streaming down his face as the light illuminates his light chocolate brown hair.
God, I sound like a fan girl.
But something is different today. This time last year, he wouldn't shut up about how it was going to be his and ev's 1-year anniversary in a couple of days. But now, when their 2-year anniversary is around the corner (which I think is more important), he seems strangely quiet. This worries me.
"K1lled? Are you alright?"
"Hmm." I was taken back. Even though his "favourite" programme was on, he always gave me a proper answer. What's happened to him?
"Are you sure?"
"Hmm." I sit up straight. Now I'm officially worried. Maybe I should send him round to k1tty's for a bit? Or maybe not. I'd never inflict that upon any male. Except maybe konma. But I suspect he's got a crush on her anyway.
I reached over and put the television on mute. K1lled turned to look at me, his forehead wrinkled.
"What was that for?"
"Tell me what's wrong and I'll turn the mute off."
"Nothing's wrong. Stop being paranoid." Well, that's a first. He's never spoken to me like that before. I fell back into the chair and didn't look at him. For some reason, I felt incredibly guilty for the way he was acting. I should have stopped pestering him. I should have left him alone. I looked at my feet. Anything but him. Then his hand went under my chin and made me look at him. I never heard him cross over from the chair. I couldn't help but gasp.
A frown was placed on his face.
"Smiley…I'm sorry."
"You have nothing to apologise for. It's my fault. I shouldn't have asked. I'm so sorry."
"You're my best friend." My stomach churned as he said that. "I'm glad you're worried about me, if that makes sense. It means you care. And I shouldn't have bitten your head off. I've…just got a few things on my plate at the moment."
I listened intently as i counted my rapid heartbeats
"I'm moving to the Netherlands to play in ETF2L"
xxxxxxxxxxxxxxxxxxxxxxxxxxxxxxxxxxxxxxxxx
Have you ever had a moment when you felt like the whole world was crumbling around you? Well, I had one of those about an hour ago. When he told me, I felt like the ground had given way. I knew he wanted to go there so badly, but I hadn't really thought about it. About what it would be like when he was gone. But in that moment, it felt like he had already left.
And now here I am, sitting alone on a swing in the central park. K1lled had left soon after he told me. I told him that I had to go to my grandmother's house.
I hate lying to him.
And I hate myself for the fact I love him so much.
I hate the way he's in love with my sister.
I hate the fact he's going to leave here.
And I hate the world for making my life so confusing.
Do you want to know who I am? What my life is like at the moment?
My name is Smiley. I'm a 16 year old male roamer and live with my 16-year-old sister, ev. I play in AFC Div 2. I have a brilliant group of teammates and an excellent best friend.
It may look simple, but it's far from it. This excellent best friend I told you about, well he dates my sister. The problem…I'm in love with him, and he doesn't have a clue. And it's tearing me to pieces.