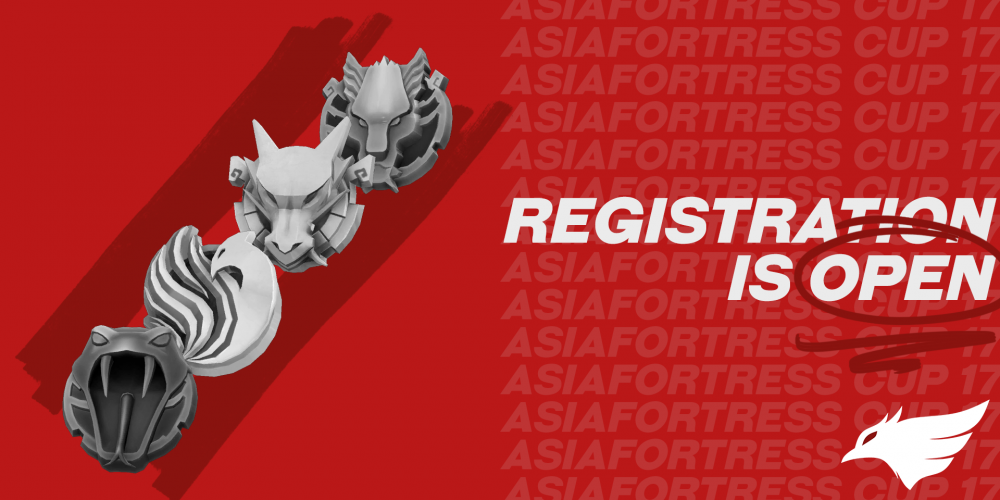 banner by concor

It's the AsiaFortress Summer Skirmish! The first of its kind, the AsiaFortress Summer Skirmish is a middle-of-the-year tournament that will span an entire weekend and will commence this month on the 19th and 20th of June.
Similar to AsiaFortress Cup, the AsiaFortress Summer Skirmish will be run through the match.tf tournament platform. While the rules will be updated there latest next week, the summary of the tournament format is as follows:
Tournament matches each day will be played from

8pm GMT+8 to 10pm GMT+8

Teams will compete in a series of

4 best-of-one series

on the

Sat, 19th June 2021

Each series will be a single map, played to

30 minutes, or score difference of 5, whichever comes first

No ties.

In the event that the scores are tied after 30 minutes, a

Golden Cap

round will be played

If the Golden Cap round does not end within 10 minutes, the team that has control of the middle point will be considered the winner of the map

The

top 4 teams

will advance to a

best-of-3

single elimination bracket playoffs on

Sun, 20th June 2021

Teams must show up to matches no more than

10 minutes

after each match, at which point the AsiaFortress Administrators have the right to disqualify them from the tournament
Map Pool:
cp_metalworks

cp_process_f7

cp_reckoner_rc6

cp_sunshine

koth_product_rcx
To sign up, head over to here page to sign up! Signups will close on Friday, 18th June 2021 8PM GMT+8, so make sure to sign up before then!
---
Report Article