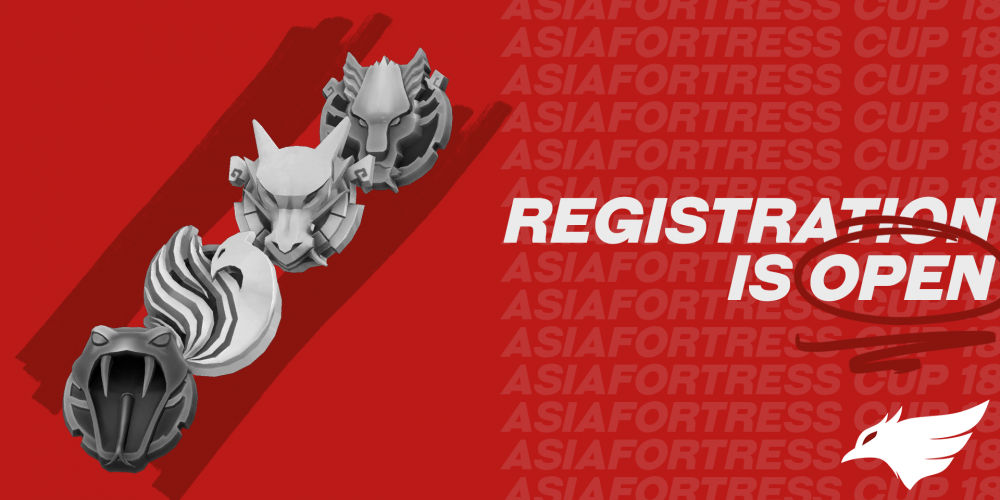 banner by concor
[Rules] [Unlocks] [Division Administrators] [Key Dates and Map Pool]
Hey everyone! With the COVID-19 pandemic still largely impacting the world, the AsiaFortress Administrators hope that members of the community are coping well in these trying times.
Here we are for another season of the AsiaFortress Cup! Being the last iteration of the AsiaFortress Cup for the year of 2021, make sure to bring your best rosters this time round! This season, we'll be keeping many of the things that you guys liked in the previous season. We want to assure the community that the near future will be filled with more playtesting opportunities for new things to appear in the season, so stay updated with league news!
Administrative Changes
First of all, the AsiaFortress Administrators would like to thank every single one of you who applied to be a Division Administrator. We were touched by the willingness of community members to step up and support the league. However, we are limited on the number of applicants that we can accept, and while we appreciate all the support, we can only onboard so many people. Truly, thank you so much!
With that, we want to welcome n4ver, B10odf3ud and Gale to the AsiaFortress Administrators. They will be around providing support for teams with any queries across the duration of the season. Don't be afraid to approach them and treat them well!
At the same time, we want to bid farewell to long-time Division Administrator Takuto. Having been around since AsiaFortress Cup 13, his immense contribution to the AsiaFortress community will be remembered. We wish him all the best in his future endeavors.
Map Pool
By popular demand, cp_sunshine will stay as the final map for the AsiaFortress Cup 18 Map Pool, and thus it will be as follows:
Process (cp_process_f7)
Gullywash (cp_gullywash_f3)
Snakewater (cp_snakewater_final1)
Sunshine (cp_sunshine)
Reckoner (cp_reckoner_rc6)
Product (koth_product_rcx)
Clearcut (koth_clearcut_b15d)
Plugins
The same plugins, whose support would not be possible without our amazing partners from Qixalite Servers, will remain the same as last season!
- Ramp slides fix: Prevents players from stopping when sliding off ramps
- Projectiles Collision: Prevent projectiles from being blocked by teammates
- Consistent Fall Damage: Removes randomness present in TF2's fall damage
match.tf
Similar to the past couple AsiaFortress season, AsiaFortress Cup 18 will be ran through the community-supported platform match.tf. The AsiaFortress Administrators have been building on knowledge season-by-season and we think that right now we can harness the platform to the best of its abilities.
While the brackets will be run through match.tf, the AsiaFortress Administrators urge players to keep up with the AsiaFortress Discord as well as the AsiaFortress website for league-related news.
Signups will be open until the 30th July 2021 2359PM GMT+8 so make sure to sign up here before then!
Edited by fwishyy
---
Report Article