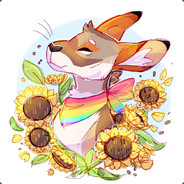 Banner by concor, write-up by vetia, vetted by moosepi
AFC 11: Division 1 Roundup
Division 1 has expanded the most since its all-time low in AFC10, and with a heftier size comes heftier competition. Names and rosters have shuffled, but a few teams pack familiar IGNs, bringing a healthy mix of established cores attempting to retain dominance and rising stars looking to make their mark to the table. Seven teams have readied up to fight for Asia's most prestigious TF2 badge, and right now the winner is anyone's guess.
TEAM LIST
Burger Apocalypse [bBQ]
With the Taiwanese combo of Aqua and Choo Choo at the helm, Burger Apocalypse is vying for the championship with cold hard experience, calling in some of the oldest names around in natta and xvo. It remains to be seen whether their collective experience will be worth its weight on the battlefield and whether the team will be able to put their knowledge to good use. However, most of its players have already seen high-level play in each of their respective divisions, so it should be no surprise to anyone that BBQ is fully prepared to take Division 1 by storm.
HBZB
Division 1 is not itself without challengers from Korea, and the Republic has not pulled its fingers from AsiaFortress just yet. Featuring a full lineup of natives (plus one Japanese), HBZB was cobbled together by Hwain to contest the throne in the light of the previous season's winners; for no Singaporean team should be allowed to win Division 1 for more than half a year. With strong returns like Larky, 10 and Shocky, HBZB has the power to take first place, if they put their heart into it.
BALI 6
Hailing from the harsh lands of down under comes a big team of big names. After seasons of South East Asians taking dives into Australian play, the indigenous people decided to do the same in return. Sporting a lineup of premier-seasoned players like ohai, v4na, emgee and muppet, these players are no newcomers to high-level play and will prove tough customers for the rest of the division; provided they can overcome the delayed pipes and rockets that come from playing across large oceans.
bb Tommy
It's the old crew that's been around for countless seasons, but with a thinner roster and heavier heart. With one of its star players departing the team, the old roster of Xiao has had to scramble for new scouts to fill tommy's not inconsiderable shoes; and with new challengers stepping up to the plate, the reigning champions have their work cut out if they want to maintain their title from AFC10.
P00t1s..iz..kil?1! [P00tis]
Led by Aloy, this variable mix team has set its sights on the highest of Asian TF2 honors, and is putting in all the hard work and dedication necessary for it. With a combination of old hands comfortable in Division 1 and new faces fresh off hard-fought victories in Division 2, P00t1s are no slouches, to say nothing of the effort they're putting in to make the cut for playoffs.
Muscle Revolution
AsiaFortress has been missing a Japanese team since their disappointing fourth place finish in MC7, and perhaps Muscle Revolution can rectify this past shame. A mix of old and new, it's definitely not the strongest lineup Japan has ever had. However, one hopes that the intuitive competitive spirit found in every Japanese pub will carry over into these players' performances, and drive them to stir up trouble for all the other teams scrabbling for the top.
A Motley Crew [AMC]
Rounding out the list is a name that's entirely used to competition. AMC has contended for every cup it possibly could in the last four seasons, and this one is no exception. Whilst finishing third (out of four teams) in Division 1 previously, AMC has the full capacity to perform much better if they step up their game. With a roster that's been locked for practically two seasons, the team has to know each other's ins and outs, which should give them the edge against up and comers.
AFC11 is seeing Division 1 get back on track, with more teams vying for the championship and more players aiming to become Asia's best. In the light of this surge of competitive spirit, the viewers and spectators can look forward to a good show for the next three months. May the best team win!