AFC12 Div 1 this team vs Muscle Revolution Reborn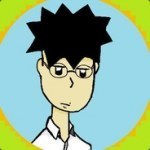 Entry posted by vetia ·
1396 views
Hi.
Unfortunately, I didn't get to watch both games, jumping into the server only when the 2nd map of Gullywash had just started. Most unfortunately, the game was played on an AsiaFortress HK server, so there aren't any logs available. Sad! Admins should fix that shit.
Rosters
This Team (It's AMC)
Scout: Oro
Scout: Aloy
Soldier: RY4N
Soldier: Killer
Demo: Cynic
Medic: Jopper
Muscle Revolution (REBORN)
Scout: ozr
Scout: natto
Soldier: bongera
Soldier: Tusic76
Demo: okome
Medic: hikoku
Gullywash
The game started out fairly even, with the Japanese picking up a fairly quick round (off stream). In the beginning at any rate, it was fairly even between the two teams, going back and forth to each other's last several times. The first two rounds that were picked up were entirely attributed to natto and ozr, who dominated the first half of the game with insane 3Ks. For a while, it seemed as though they could do no wrong.
I'm usually of the opinion that a team with a stronger scout combo is usually the victorious team, and natto and ozr supported my theory for about 15 minutes or so. They made great flanks to force and even drop the medic once or twice, and kept up constant pressure by running all over AMCs combo.
However, this obviously didn't last, because scouts usually require their soldiers to open things up for them, or support them in their flanking endeavours, and Tusic and bongera stopped showing up after a while. More than that though, Oro, one of Asia's more well-known DM scouts, started to shut them out by carefully watching the flanks and simply NOT LOSING 1v1s in dumb situations. Without the ability to flank and outmaneuver the enemy, the Japanese scouts lost their power and consequentially, the entire fragging power of their team.
Now, with scouts shut out of the fights, RY4N and Killer could really go to town with the bombs. Every fight was a repetition of Tusic or bongera dying early, natto and ozr attempting to turn things around but getting shut out, and RY4N and/or Killer jumping in to clean everyone else up.
The scoreline went from 1 - 2 to 7 - 2 in AMCs favour within the last 15 minutes, putting AMC confidently ahead of their Japanese competition, proving that you need more than two capable scouts to win a game. While old-timers natto and ozr did prove themselves as highly capable scouts (especially since they somehow just kept getting behind), they just couldn't do anything once they started getting shut out, and clearly RY4N and Killer were outclassing bongera and Tusic in the soldier department.