Competitions
AsiaFortress Cup
Recent Articles
0
News
[ Registration ] [ Questions ]
Read story →
2 comments
Hello community!
It's been a long ride and despite our efforts there's some things that need to be said, so let's get to it.
AsiaFortress will shut down if our servers are not being utilized anymore. We have started a new group for active players who wish to play here: http://steamcommunity.com/groups/asiafortresspickupgames Our closing will include the league and anything associated with it.
This decision has been in discussions for a while and it's come to a point where there is nothing left to say. Servers cost money to host, and if nobody uses it, then that's that.
Our stance is always with the community - if people want us around and use the servers we'll keep going, so vote with your actions. Numbers speak more than words and it's up to you now; to show us what the fate of AsiaFortress will be.
Just think about who you're going to be - the one that stands aside, types f and watches? or are you the type who'll actually get something done?
Read story →
13 comments
Hello! (especially those with money)
Have you ever felt that your money shouldn't be used productively? Ever felt like throwing money into the sea? Then have I got the deal for you.
SALOOOOOOOOON.TF!
NOW YOU CAN THROW MONEY AT VIDEO GAMES!!
On a serious note, hope you all enjoy the little gambling fun to be had, and maybe more will come?
Read story →
0 comments
Today marks the start of the tournament! Throw the confetti! Throw the dog! Throw the game! (maybe not, you crazy iBP enthusiast...)
Let's get straight to it. Match threads have been posted, and this year we're trying to make things better as usual. The rules have been updated, and this year we're introducing the ILLUMINATI GROUP. It's not actually the Illuminati and there's no triangles around here I swear. But because of how difficult it was to relay messages to the leaders in the past, I'm going to be inviting the leaders to the Illuminati group where we can discuss
secret happenings in Russia, the US
ASIAFORTRESS MC6 THINGS and update the team leaders on important happenings during the tournament.
The second thing we gotta talk about is server team tags. If you don't want us to randomly guess what your team tag is you can tell us what it should be in a reply here or an indication in the Illuminati group.
That's it! Throw the confetti again!
Read story →
0 comments
We're back!

If you have noticed, our servers are now back online! Some of you with keen eyes have spotted our servers making it's entry back into the internet tab on the server browser. At the moment, we're still setting up the address we're all used to using, 'pug.asiafortress.com', so it will point to the correct address in the future.

For those who hates words, here, take this picture I illustrated of the situation we're in.

While yes, it's great the servers are back up, we can't celebrate quite yet and the servers may very well have to go offline for some time again. I know exactly what you're thinking. If it's "I want some Pancakes" I'm not sure how to help you... but if you're thinking "golly gee I sure wish I could help!" then HAVE I GOT THE SOLUTION FOR YOU!
Here at AF we seriously dislike the idea of asking for donations, but if you feel like you could spare some chump change to support the servers you can make a PayPal payment to shounic @ asiafortress.com (no spaces! & Add your username in the notes) At the moment we don't know how people without PayPal access can try contribute but if you have suggestions please leave us a message!
To assist our fundraising efforts, I'll be organizing a showmatch in the coming weeks. Let's remember why we're all here, to play and enjoy TF2, so why not do what we do best, play TF2! Give me your suggestions on what ridiculous things we can get people to participate in. Heavy MGE? Flipped Badlands? Girls vs boys?
And finally, Mercenaries Cup 6 Registration will end 1st of March so that people have time to gather their teams and start scrimming again.
Hope to see you all on the AF servers!!
Read story →
3 comments
yay cats

Hello friends (and family?)!

Today I bring you a brief PSA about what's happening over here in AF. The backroom has been busy helping out around our infrastructure upgrades which is the main reason why our servers have been down. Panic (and or picnic) not though, we're making a steady come back and everything will be as it used to be soon!

What this means is that MC6's start will be delayed to coincide with the timing of our return, so I hope you all can understand our decision to do this. Until then, if you have questions feel free to drop them in this thread!
Read story →
2 comments

[ Registration ]
In other news, whitelist will be updated soon to test requested Pyro unlocks Degreaser and Flare Gun in PUGs. In addition, the no un-necessary off-classing rule will be reintroduced at the same time. Voice your feedback
here
.
Read story →
0 comments
JUST CLICK THE LINKS WALAO YOU
Rules and competition info: http://asiafortress.com/forums/index.php?/topic/3976-masters-of-mge/
Soldier registration: http://asiafortress.com/forums/index.php?/topic/3978-masters-of-mge-soldier-registration-page/
Scout registration: http://asiafortress.com/forums/index.php?/topic/3977-masters-of-mge-scout-registration-page/
Say thank-you to uncle Tharny for hosting this!
Read story →
0 comments
Thanks for all the great tournament. If you've missed our div 1 finals, check them out here!
Map 1: Badlands
Map 2: Granary
Hope you all had fun, and stayed tuned for more from us! (Hopefully)
Read story →
0 comments
What a tournament it has been! After the grand finals we will be publishing a article about the entire tournament, but screw that, we're not here for that today! We're here for the GRAND FINALS of DIVISION 1!
Who would have ever thought w40klife isn't in the top 4? Who would've thought MVP would have a perfect season? THESE ARE RHETORICAL QUESTIONS BUT CAN YOU FEEL THE HYPE YET?
SO LET'S GET TO IT. MY CAPS LOCK IS ON, AND IMAGINE I'M SCREAMING THIS INTO YOUR EAR, CAUSE GOD DAMN YOU BETTER BE HYPED FOR THIS.
THE TEAM THAT TOOK DOWN MVP TO GET INTO THE FINALS...
TEAM DEADLY MOMENTUM
THE ALL JAPANESE TEAM SET ON WINNING THE TOURNAMENT, BUT WHO WANTS TO HEAR IT FROM ME. I WENT ONTO STEAM, CLICKED ON NATTO'S NAME, AND ASKED HIM QUESTIONS. LET'S HEAR IT FROM THE MAN HIMSELF...
shounic:
describe your team in one sentence!
natto:
momentum, I decide my team name from playstyle i want.
shounic:
who is playing in the finals, and can you give us a comment about each of them? (including yourself)
natto:
first, our medic hikoku: He join us for AFL and his positive talking when losing is give us power.
demoman firidd: He is first member dmm, and he is sometime say severe opinion [note: he means critical comments of others]. but its necessary for us.
pocket pnt: He is my friend from long ago, and i trust his great soldier sense. 1 of best player i have played with!
1 of our scouts, ozr: He play team fortress long time (from TFC), and he is reticence [note: reserved, introverted] but his advice from his long career is giving us knowledge.
Lastly, me: I feel honored for participation AFC final, I'll do my best, Thank you everyone for everything! But not decided who is last one, so my class in final is roam or scout.
shounic:
What plays should we watch out for from your team?
natto:
Our big aggressive pushes. Just like the name, we love strong aggression even if sometimes it's suicide as a result.
shounic:
How confident are you of winning the final match in AFC8?
natto:
We many time scrim with KIN Gaming, so we know very well each other. So I try to find the cause of historical lost matches. We are all around the same skill level in terms of players, (which can also be said for the other 4 teams in the playoffs), so it will all come down to our team strategies. [Note: Sentence edited for clarity] So I think very well for win cause i want win! We try as hard as we can and we grab victory!
CAPS LOCK BACK ON, LET'S SEE WHAT CREEP HAS TO SAY ABOUT
KIN GAMING, THE SOUTH KOREAN TEAM!shounic:
Describe your team in one sentence:
creep:
KIN. KIN means 'enjoy the game' in Korean!
shounic:
who is playing in the finals, and can you give us a comment about each of them? (including yourself)
creep:
babel: he is funniest guy in team, so he usually makes synergy of team. He is the best pocket soldier in Korea
forcedge: forcedge doesnt plays tf2 that much recently but he is best demo player in Korea
flower: he cant use his microphone while playing cause of his family, Though he is one of best scouts in asia imo
genos: even though he started tf2 5 months ago he is now one of best soldiers in Korea because of his passion. but unfortunately he is playing medic for team
hsk: He teached me when I start playing TF2. He is experienced and the best scout in Asia.
--- at this point of the interview, babel took over to answer the rest of the questions ---
babel:
creep plays roam. hmm..... he is kind leader, he always cheers us up when we're losing or arguing for some reason.
shounic:
What plays should we watch out for from your team?
babel:
hmm... I think our strongest players are scouts, so they should care about flower and hsk!
shounic:
How confident are you of winning the final match in AFC8?
babel:
I want to say my team as 100%, but players of DMM are strongest enemy now so I cant confidence our winning but i hope so!
ARE YOU EXCITED YET? DO YOU FEEL THE HYPE? CAUSE ACTIVATE DAT CAPS LOCK BROTHER, THERE'S MORE!
WE ARE GOING TO BE LIVE! ON TEAMFORTRESS.TV!
STARTING AT 9:30 GMT + 8 // 10:30 GMT + 9
CASTING BROUGHT TO YOU BY: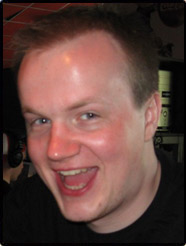 ADMIRABLE
SIDESHOW
CAMERA WORK BY
BLACKOUT JON
AND UTTER TOMFOOLERY BY YOUR'S TRUELY...
AND OTHER UN-NAMED SPECIAL GUESTS...
SEE YOU THERE
Read story →
0 comments